-Limited Time Only -
FREE Inset Upgrade with Omega Cabinetry
FREE Inset door upgrade available on all Omega Cabinetry kitchen and bath cabinet purchases. This upgrade offer equals savings of 15% on your Omega cabinet purchase through June 30th.
Inset cabinet construction features doors and drawers fitted inside the face frame openings of the cabinet box — giving full view to the frame with only minimal spacing/gaps between components.
If you're considering a kitchen or bath renovation, you've probably noticed how many different choices of cabinet styles, doors, finishes, and frames there are to choose from. An important decision you'll have to make- and one you may not know about – is whether you want inset or overlay doors.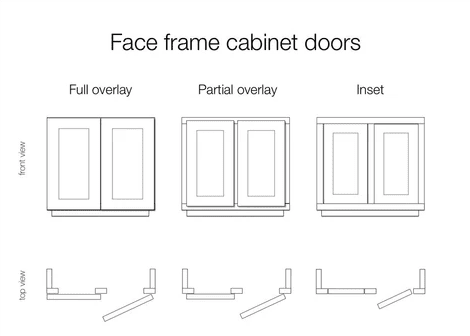 Inset Cabinet Doors are set into the cabinet frame and fit flush with the face of the cabinet when closed.