-Limited Time Only -
10% OFF 10% OFF Fortress Al13 PLUS and Fe26 Black Railings

10% OFF Fortress Al13 PLUS and Fe26 Black Railings
There's nothing quite like the strength of metal railing: you can feel the sturdiness of each railing at first touch. And unlike wood or other materials, metal deck railing is remarkably consistent – it doesn't expand or contract much with temperature changes, which keeps your hardware connections tighter and more secure. Fortress's aluminum and steel railing offerings are high-quality deck railing options that will hold steady for years in your outdoor space.
HOME IN ON THIS SIMPLE SOLUTION.
Fortress® Al13 is now Al13 PLUS. Why the addition? To reinforce the positive advantages of this first-of-its-kind, fully pre-welded aluminum railing system. Distinctly different from competitors' kits, Al13 PLUS is attractive and easy to install with its simple bracket system. It also provides superior performance in strength and safety since it's pre-welded. Quality welding and premium powder coating create a virtually maintenance-free solution designed for use in a variety of commercial and residential environments.
THE STRENGTH OF STEEL. THE POWER OF FORTRESS.
Fortress Fe26 steel railing is a pre-welded, easily customized and enhanced version of traditional wrought iron railing. It brings unparalleled quality to any patio, deck or balcony. The railing provides a clean, classic appearance that is versatile for a variety of applications and surfaces. Pre-galvanized steel, nano pretreatment, e-coat and premium powder coating make it the most elegant and durable steel railing system on the market.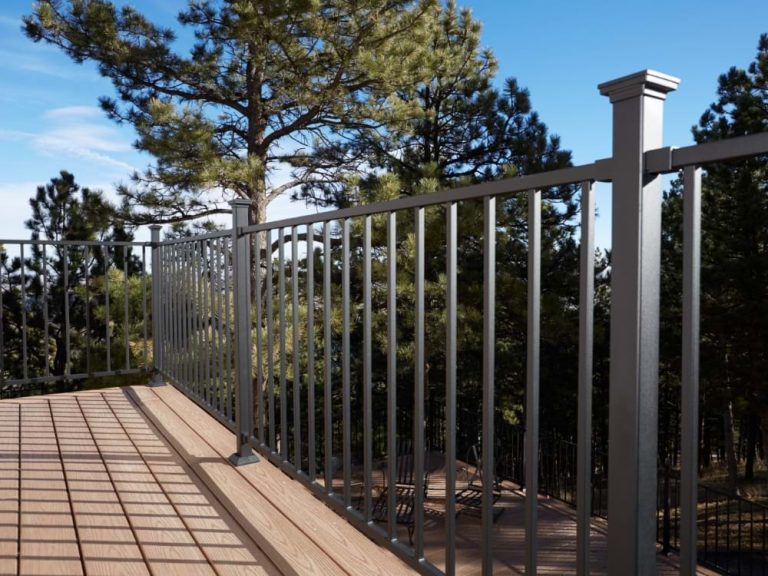 Railing solutions of durable products build lasting experiences for outdoor living spaces.